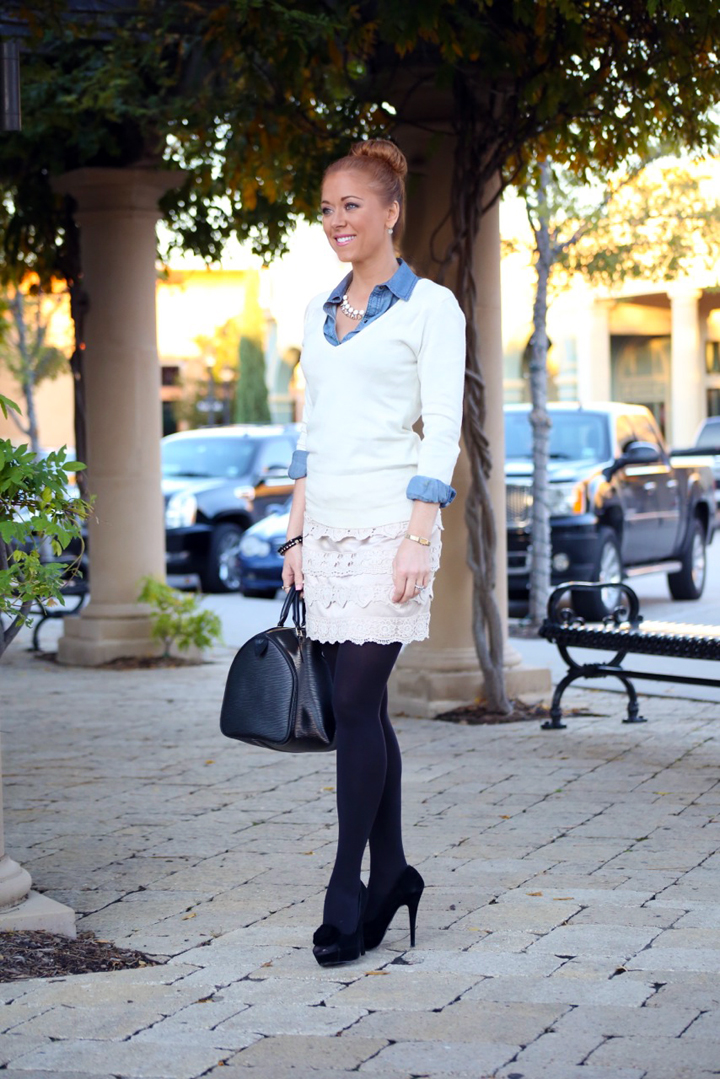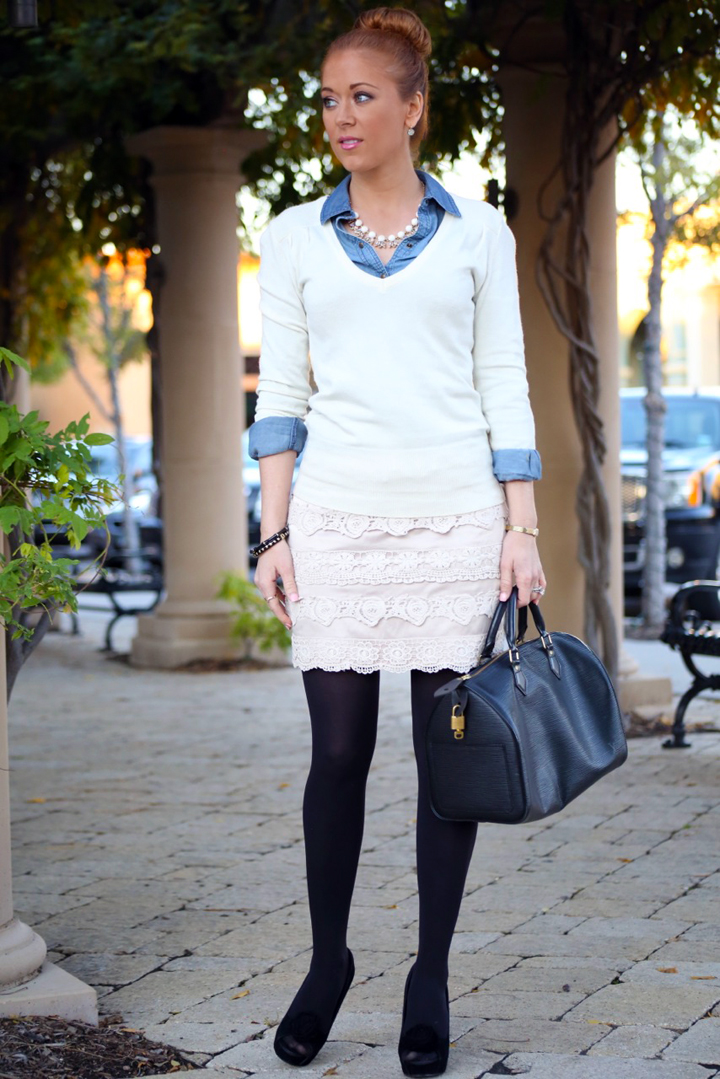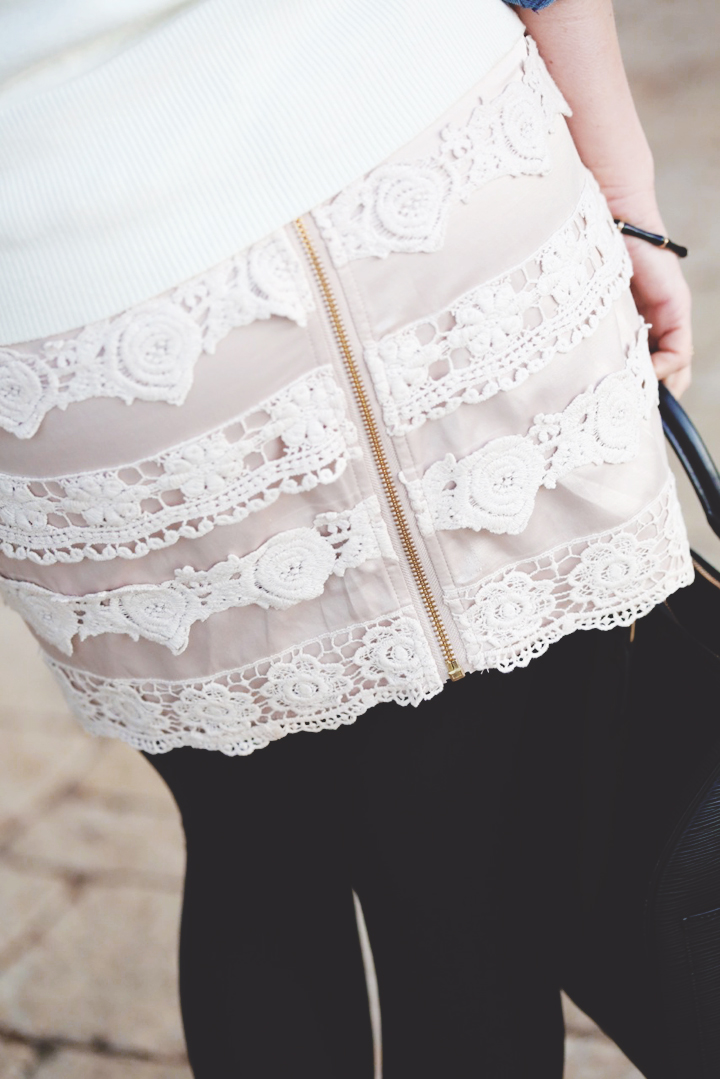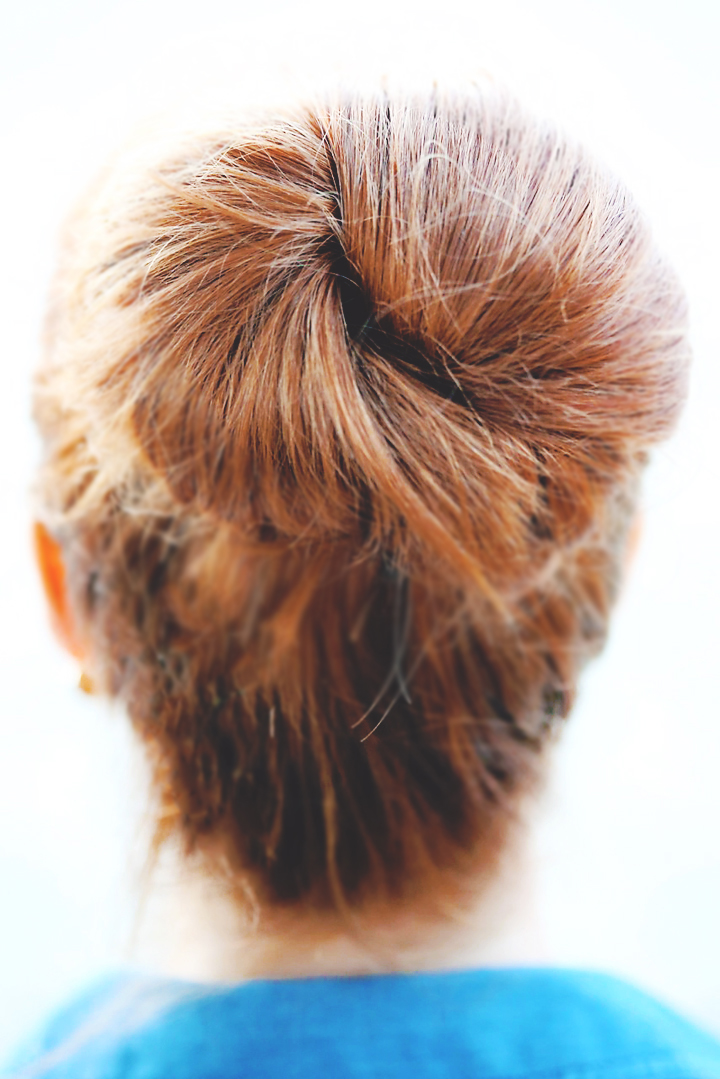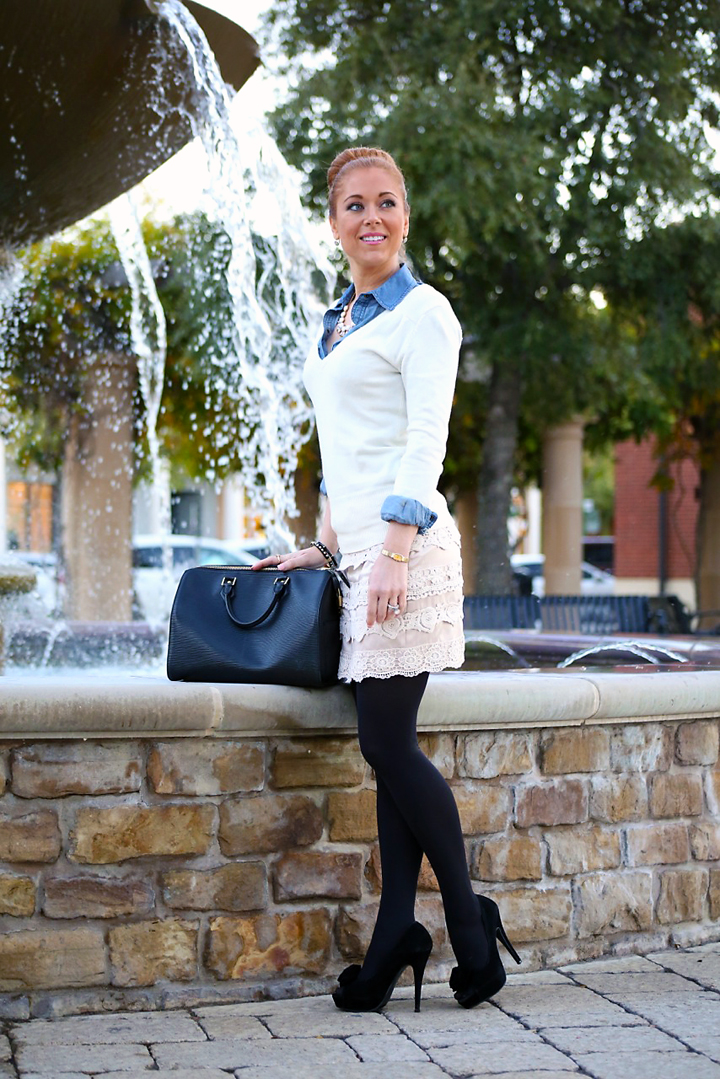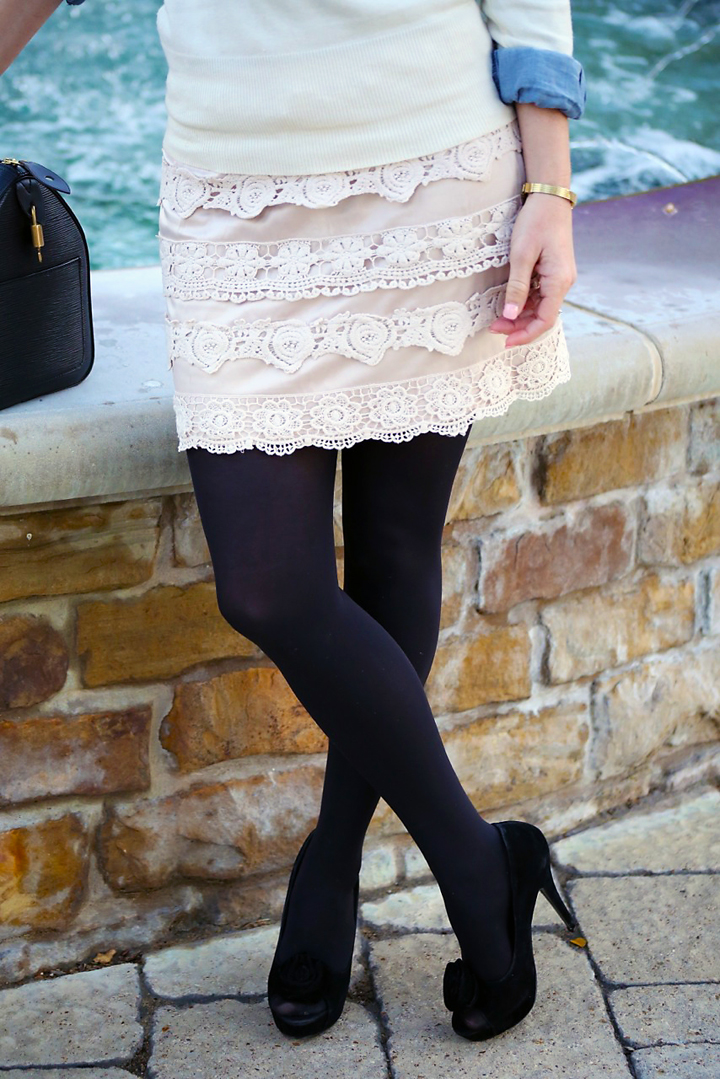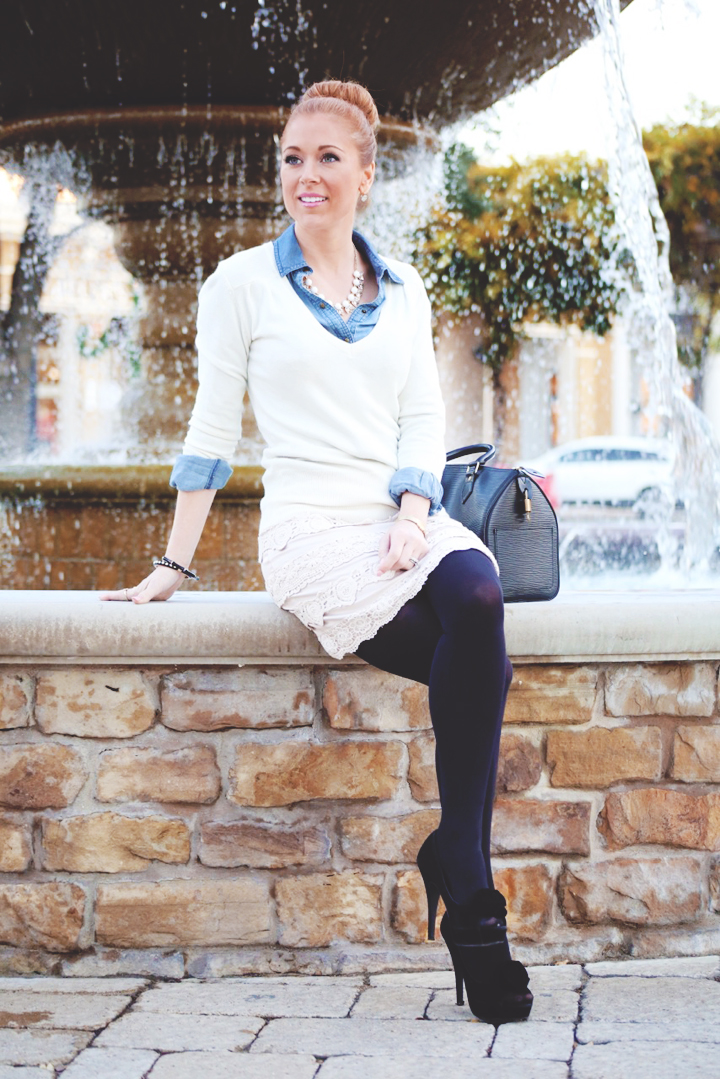 I don't know about you, but I absolutely struggle with wanting to fix my hair in the morning.  (Or any time of the day, really.)
Long hair is a blessing in many ways, but what do you do with it?  I wear it the same boring way most of the time, but every once in a while I'll get fancy and actually put it up in a bun.  Sure, the ponytail is a good solution, and I hear hair extensions are a fun way to add more excitement to your hair.  But I'll be honest-I think I'm just too lazy for hair extensions.  Almost every girl I know these days has them, and I am in awe of how creative they get with them!  Perhaps I just need a faux hair tutorial from an expert?
So, today, it's just the plain old sock bun and a handful of hair pins.  But you know what? Sometimes simple is elegant enough. 
P.S. Don't you love black, ivory, and blush together? Easy combo.
Denim Chambray Shirt: Old Navy / Lace Skirt: PiperLime / Black Tights: ASOS / Rhinstone Necklace: J. Crew / Black Velvet Rosette Heels: F21 (old) / Earrings: Ippolita / Handbag: Louis Vuittion Epi Leather / Ivory Sweater: Anthropologie / Lip Color: NYX Butter Gloss in Vanilla Cream Pie

Photos by: S. Jackson