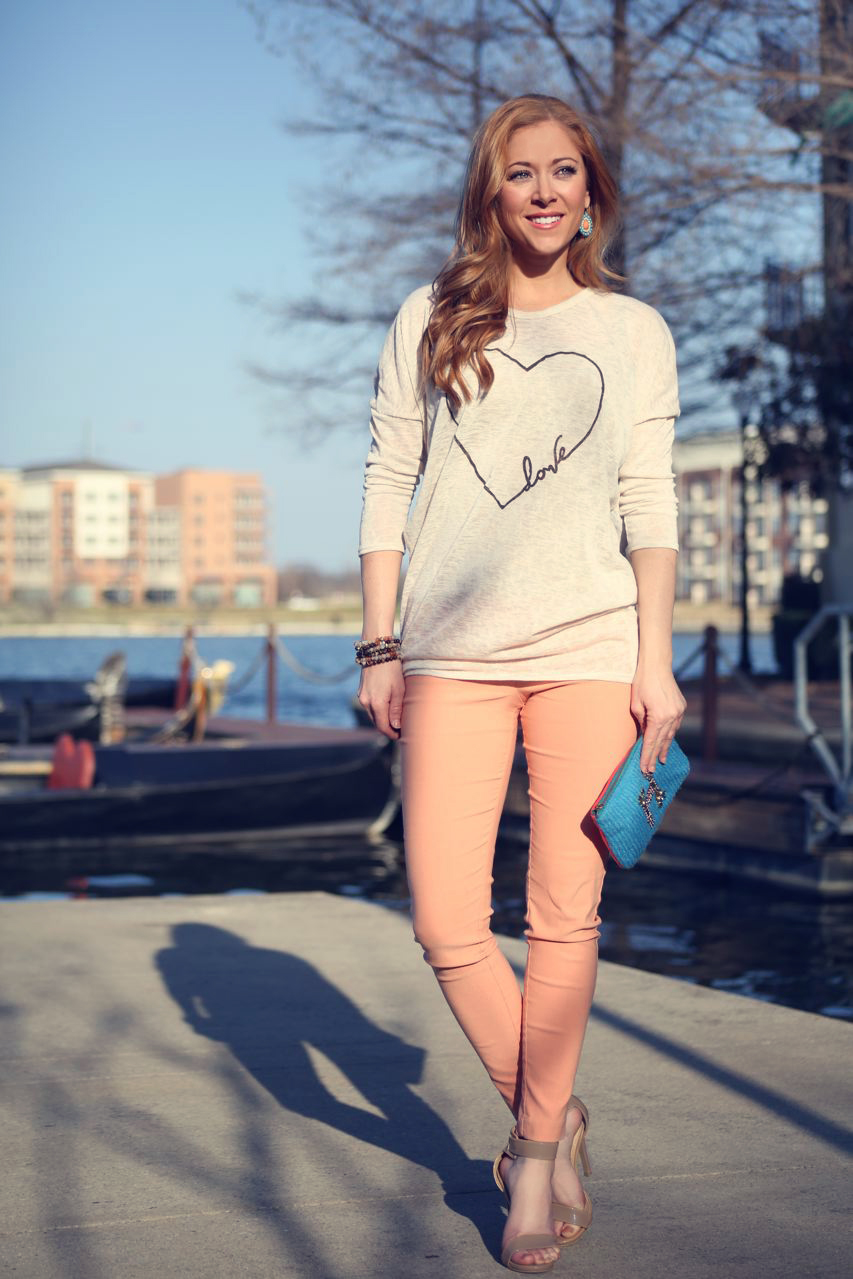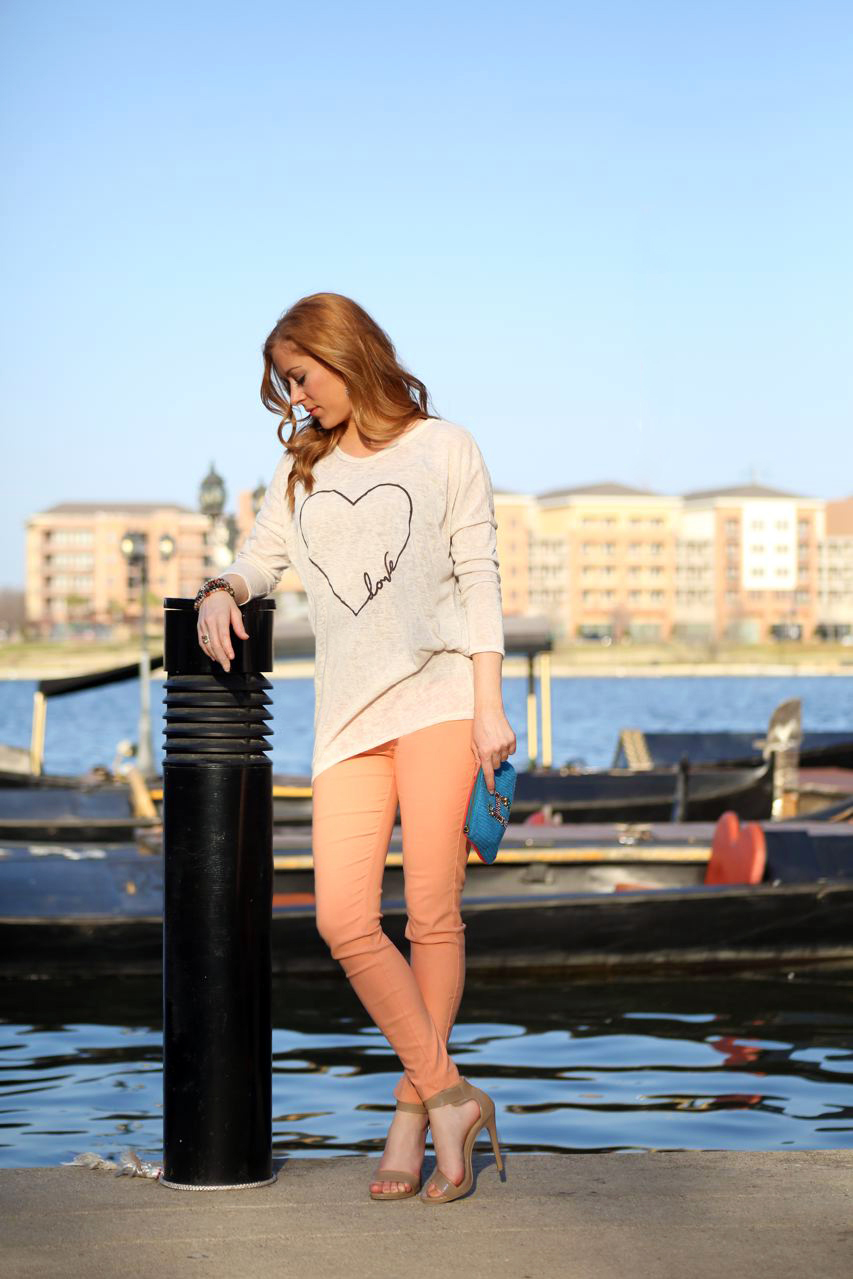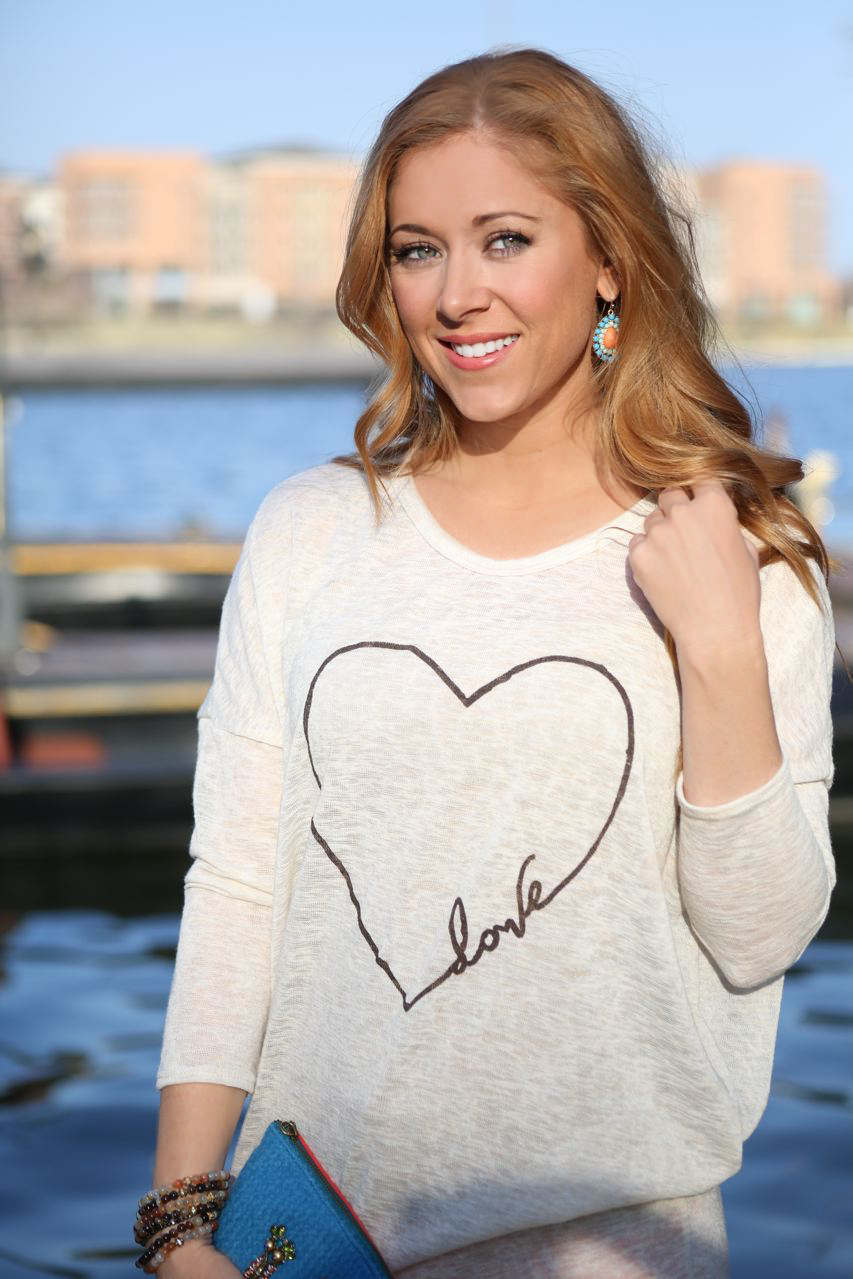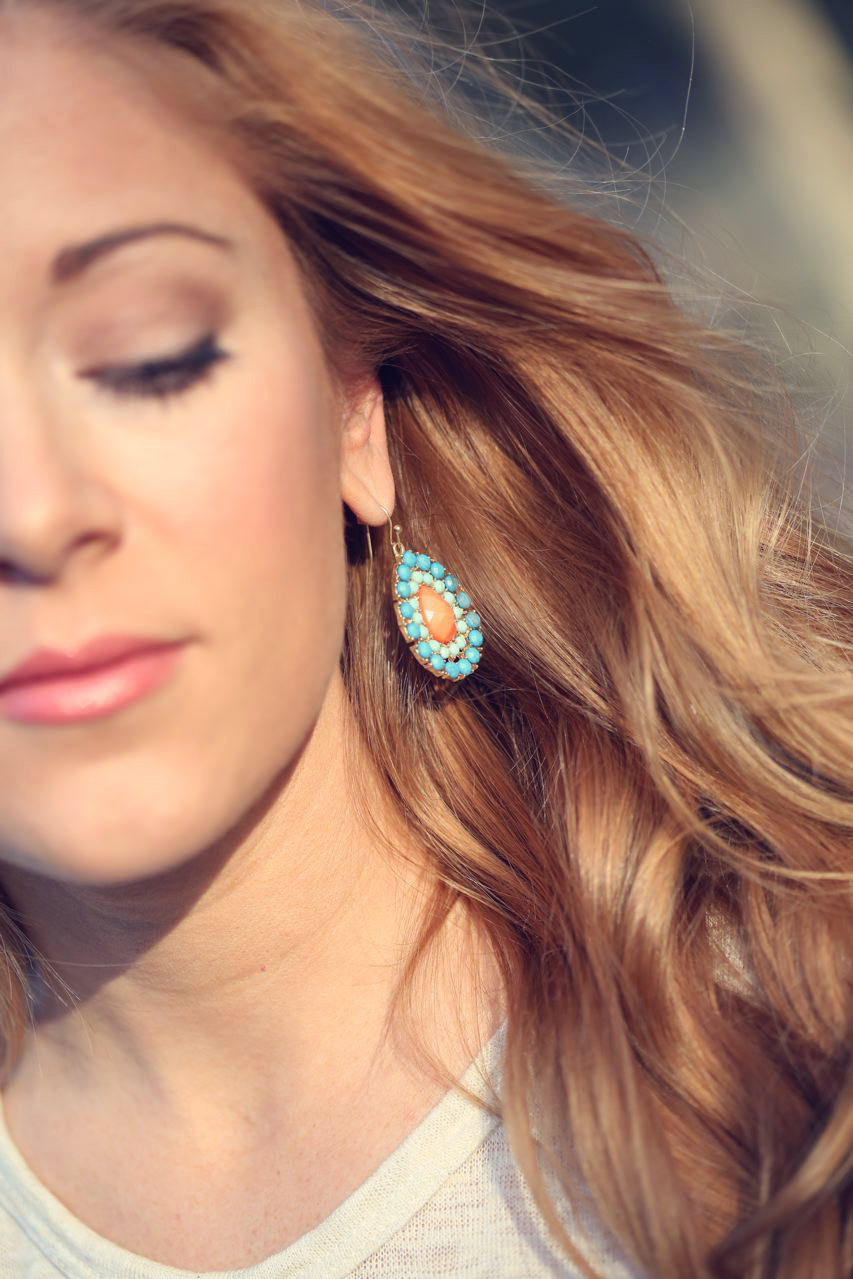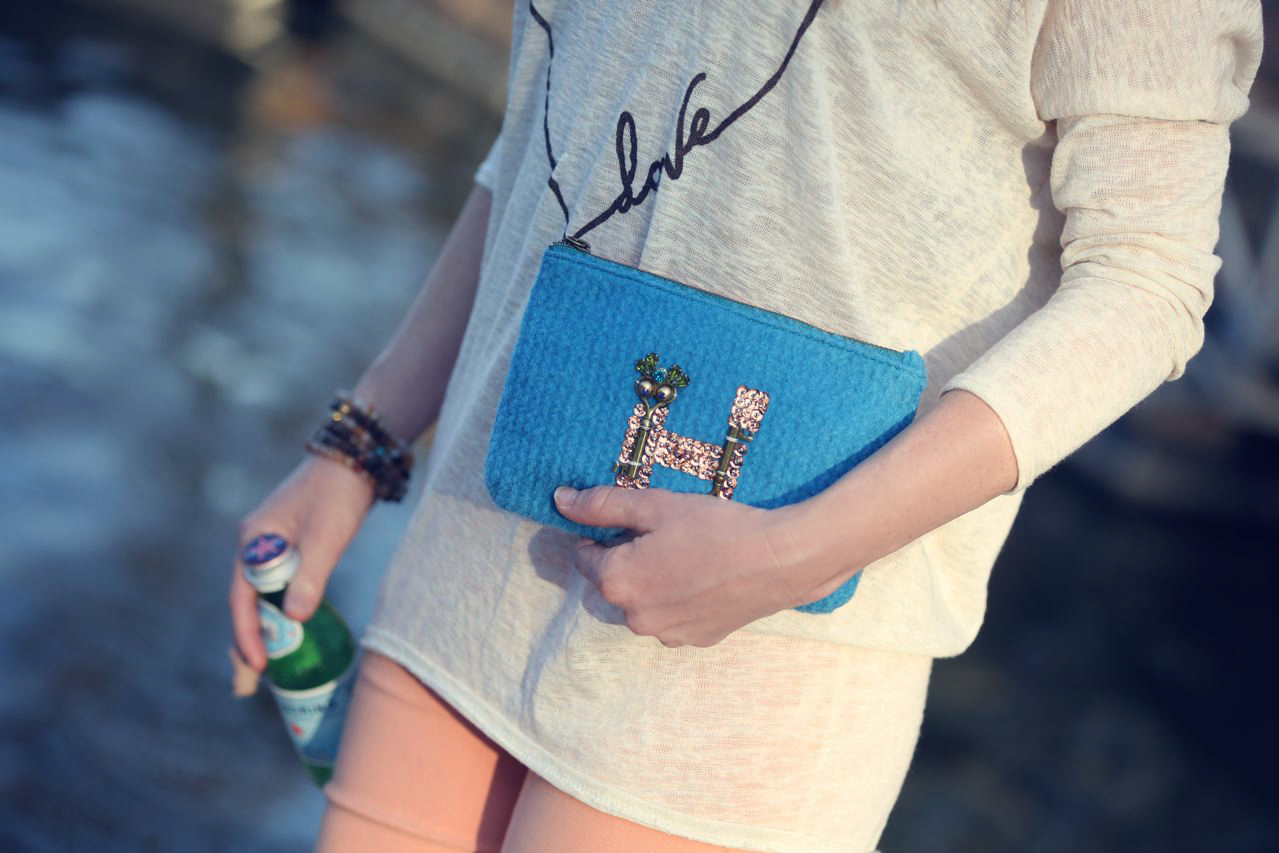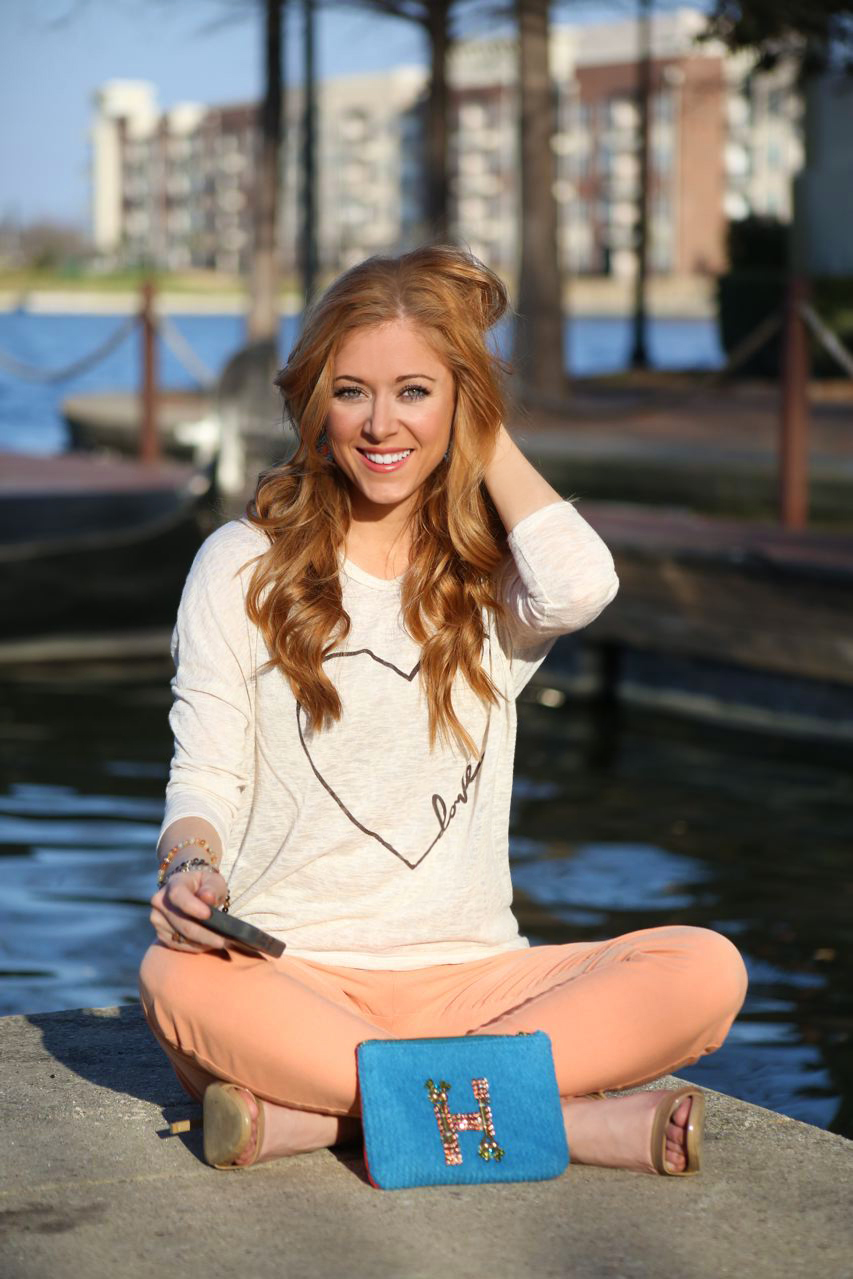 You know when you find something so wonderful that you want to tell everyone you know?  (Or secretly want to keep it to yourself because it's so wonderful?) Well, if you've read my blog before, you know I like to shop where you can find something amazing at a great price….which means you can buy more of the things you love. When I found the Molly Suzanne Boutique online, I knew I'd found a wonderful new friend.
I am a HUGE fan of the tunic style (it's forgiving and looks good on everyone,) and this LOVE tunic was exactly the kind of thing I can't get enough of.  And when I saw it was $25 and came with FREE SHIPPING, I was sold.  And though I'd love to keep the awesomeness of this to myself, I had to share because it's just too good to keep under wraps.  And it isn't just this tunic that deserves a look; the entire Molly Suzanne boutique is filled with pretty dresses, sweaters, scarves, jewelry, and accessories that are so affordable that you can buy an entire outfit and your credit card won't start crying.
Advice on tunics?  Wearing them with tights and boots is a no-brainer.  But it kicks things up a notch when you pair it with stilettos, leather pants, or even a dressy pair of shorts.  You can bet you'll be seeing this same tunic remixed in later posts!
Love Tunic: c/o Molly Suzanne Boutique / Peach Skinnies: GAP / Stacked Hammered Rings: Banana Republic / Gem Monogram Wristlet: Anthropologie/ Stilettos (old): F21 / Earrings: CUSP
Photography: S. Jackson
SHOP THE POST: