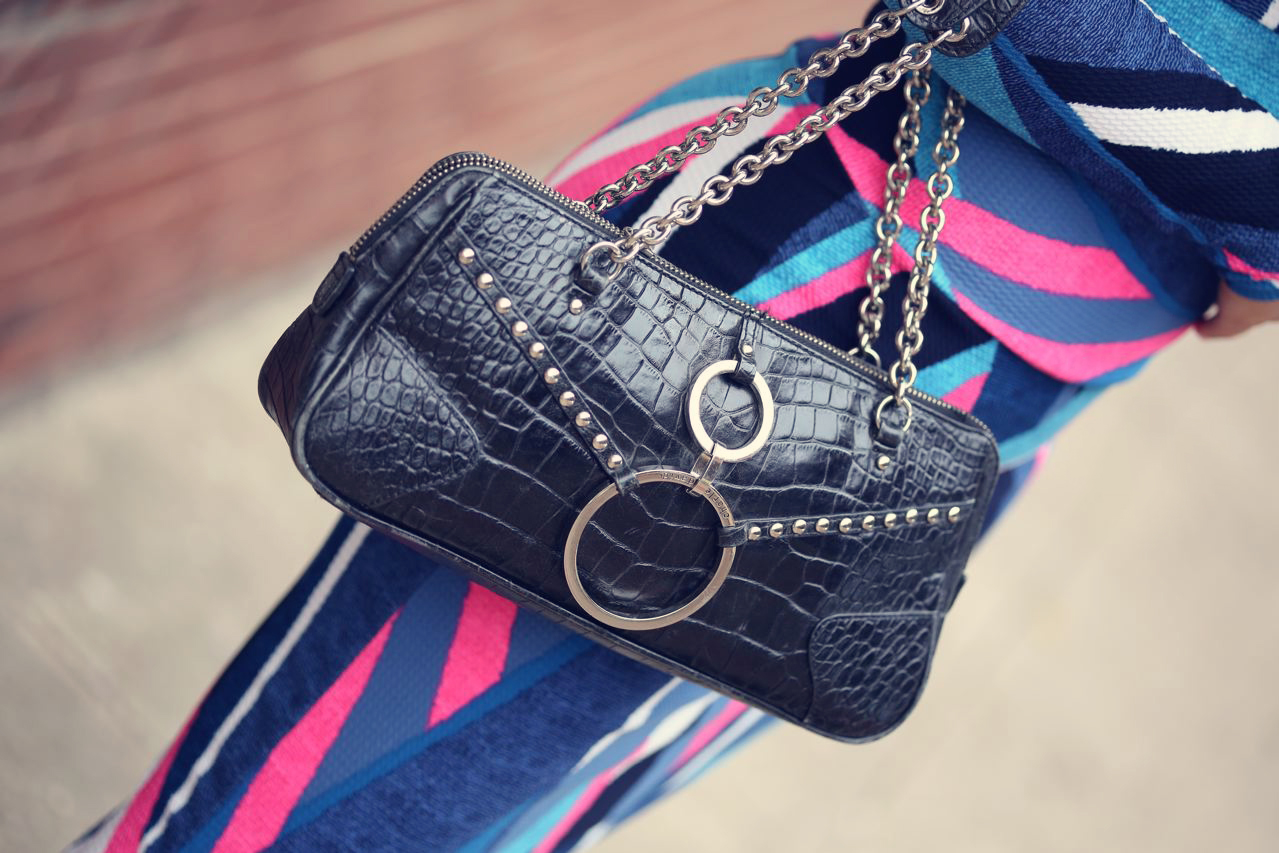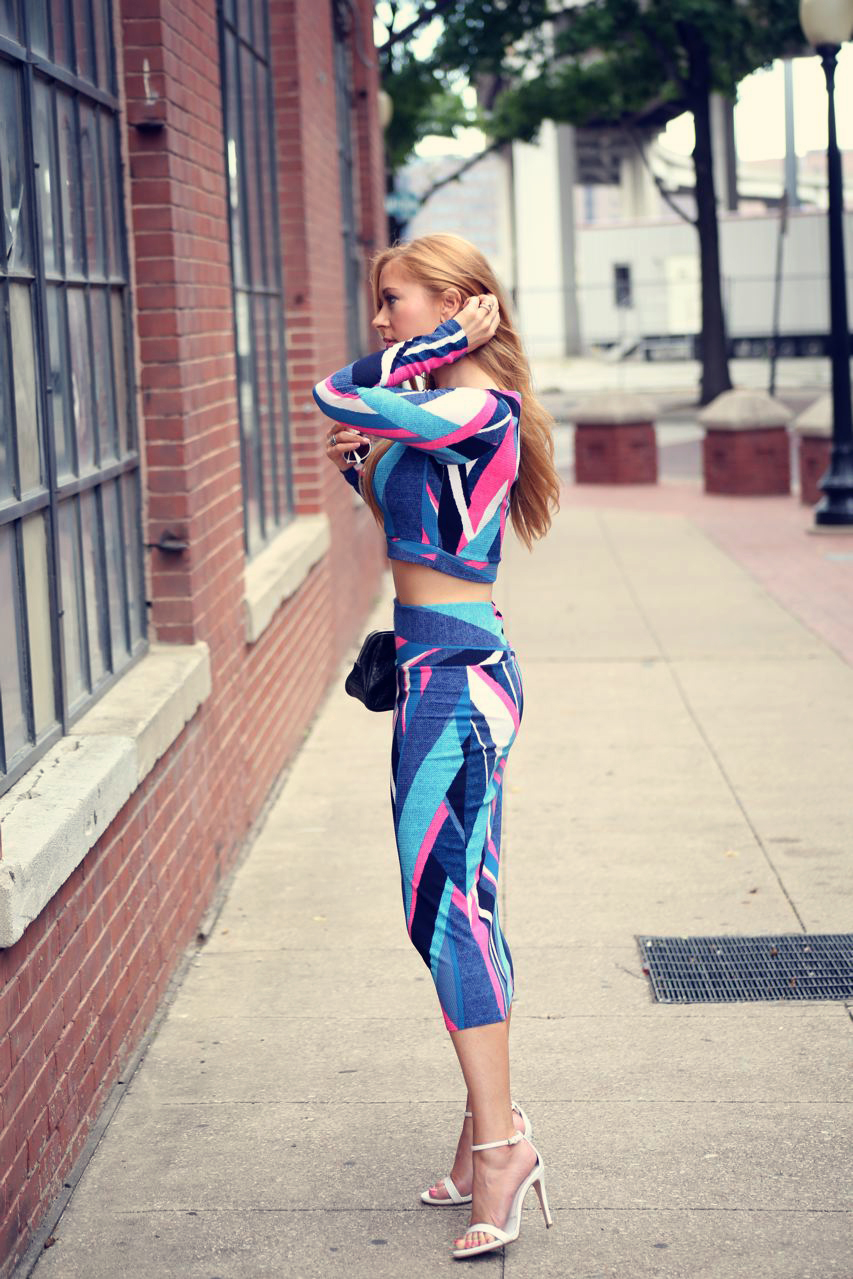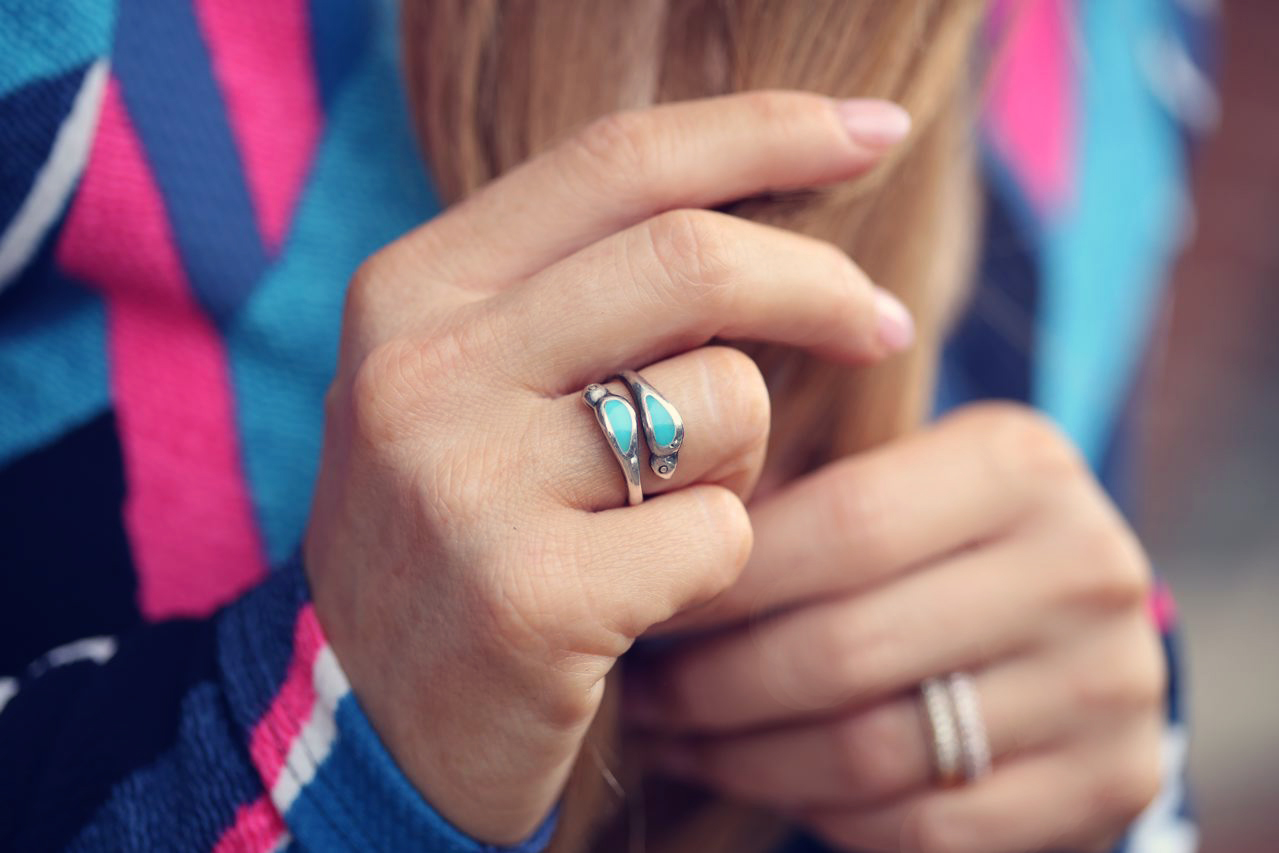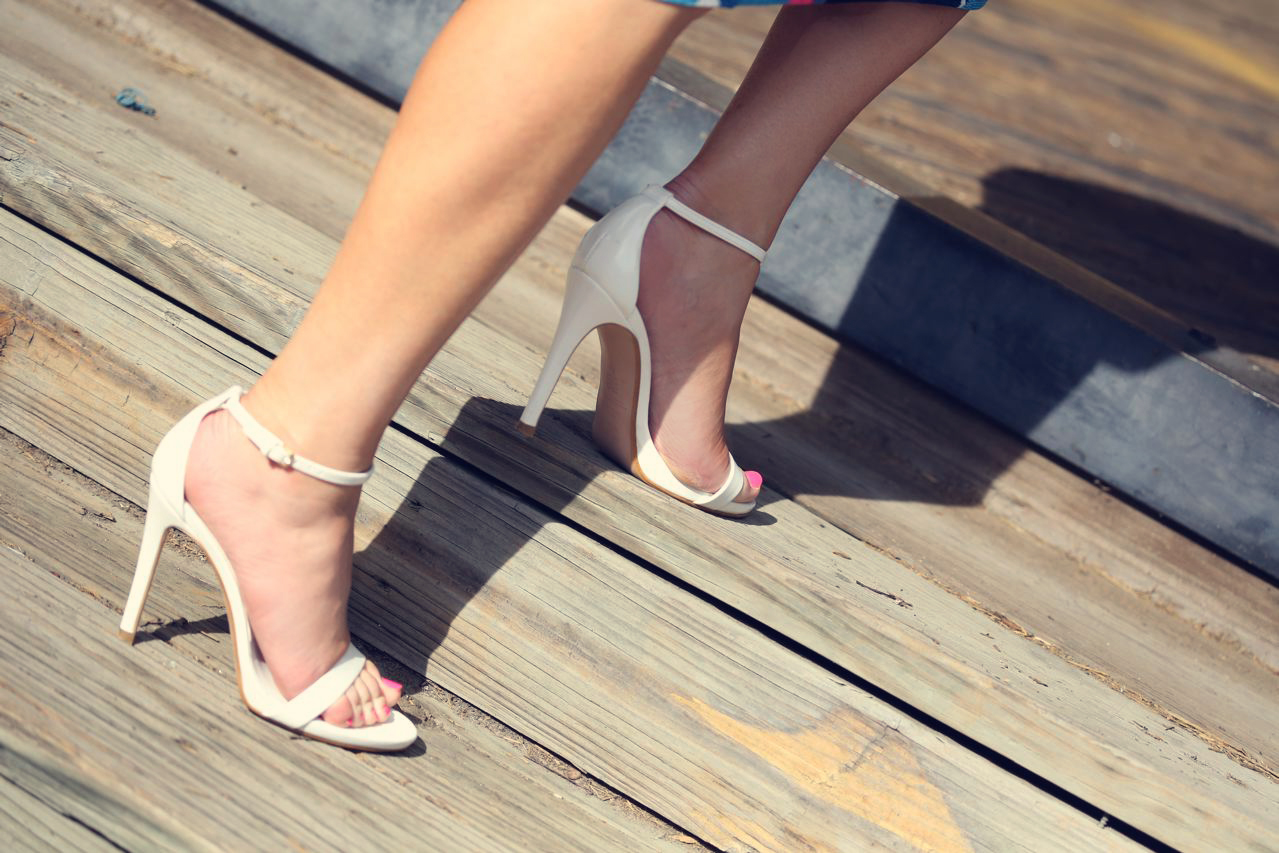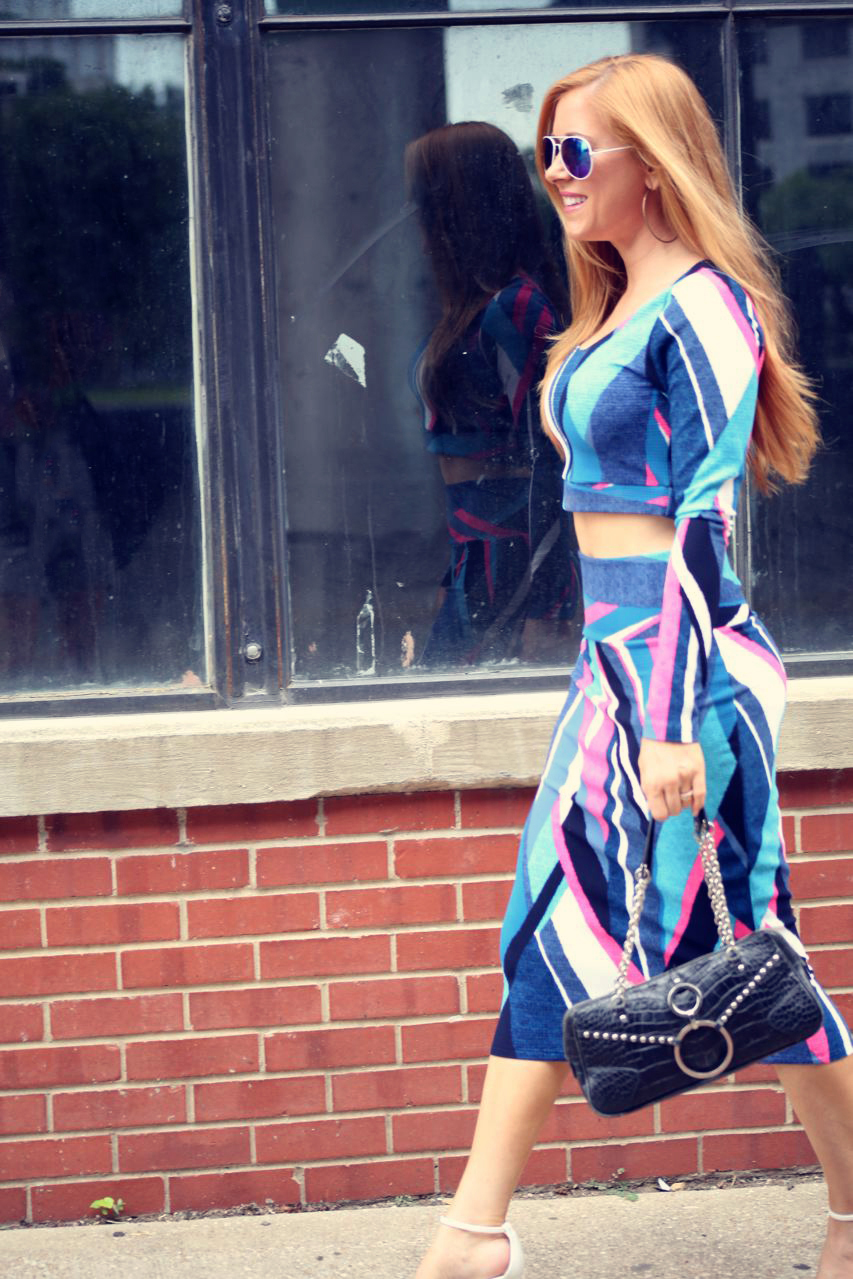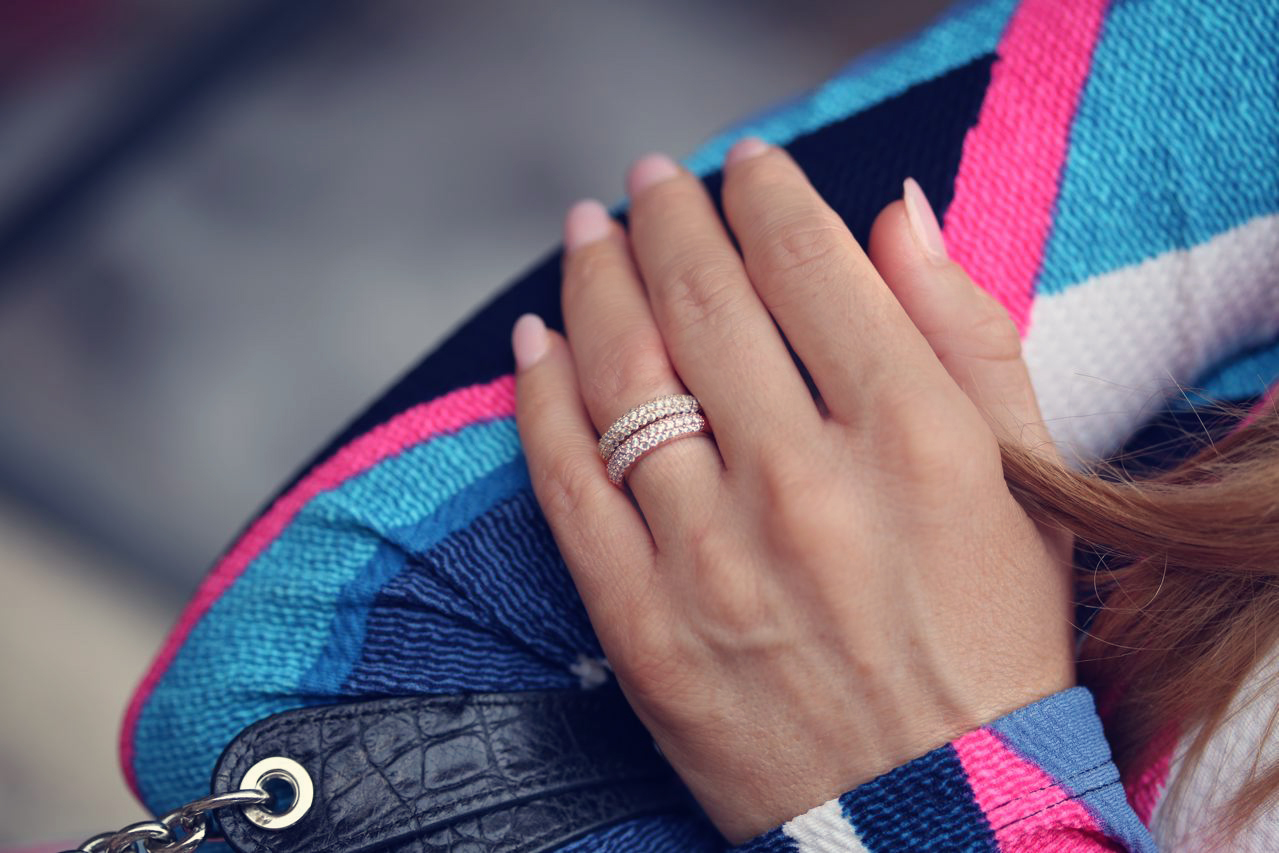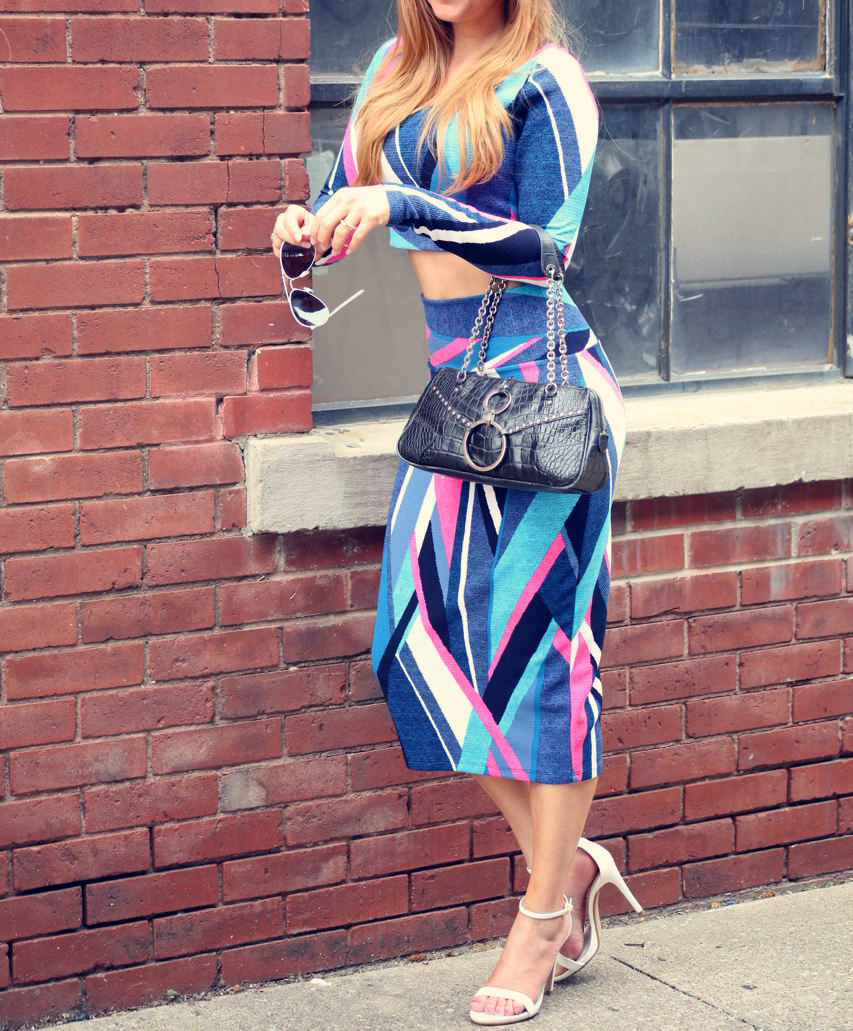 Sometimes I'm asked to give style commentary on trends. I recently gave my advice to Fox News Magazine on how to make the crop top work for your body, since it's one of the season's most talked about looks. Celebrities like Gwenyth Paltrow and even a pregnant Kerry Washington have worn this look. Both ladies are well out of their 20's, proving that the crop top isn't just for teens.
Oddly enough, I realized I didn't have one in my closet….I am pretty self-conscious about showing tummy.  But when I saw this beautiful print combo from Funky Flair Boutique, I acquiesced to the trend….and flat out loved it.  There aren't many looks these days where you can bare some skin without it being too "sexy", but this fun two-piece? It is the perfect blend of polished and pretty.
I haven't seen anything as lovely as this particular combo anywhere I've shopped, so to find it for $48 was good fortune!  The Funky Flair boutique has an awesome selection…I can't get over this peasant blouse with a pretty bow or this gorgeous multi-color maxi skirt.  The best thing about the crop look is that you can show a peek of skin with a high-waist skirt. I recommend it for summer nights out on the town….no perfect tummy required!
c/o Funky Flair Boutique Two-Piece Combo / Zara Heels / Charles David Handbag / F21 Sunglasses /
Photography: S. Jackson